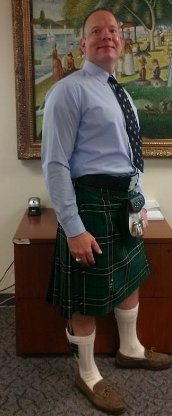 Current Celtic Presentation List
-The Viking colonization of the British Isles (and everywhere!)
-Gaelic, Scots, Norn (Old Norse) , the other languages of Scotland
-What exactly made a Scot a Highlander?
-

The Three-peat of Jacobite Risings
-A History of Scotch Whisky
-Address to a Haggis, Ivanhoe, Sherlock Holmes and Dr. Jekyll and Mr. Hyde - The Most Famous Scottish Authors
-

Highland Regiments Service in America
-Reasons for Scottish and Scots-Irish Immigration to America
-Captain Kidd, Scottish Sailor and Pirate
-The History of Scottish Tartans and Kilts (it's all about the Celts)
-From Highland Charge to Rebel Yell
-Scottish Regiments Service in WWI
-

The History of the Loch Ness Monster (Nessie)
-

Da

nce around the May-pole

, The 4 Celtic Seasonal Festivals
-Beyond Haggis & Shortbread, Scottish Cuisine
-The Real Bravehearts, William Wallace & King Robert the Bruce
-The Gallowglass (Scottish mercenaries in Ireland)
-The Scuttling of the WWI German fleet at Scapa Flow,

Scotland
-Darien, GA-
How Scottish Highlanders kept the British Colony of Georgia from becoming Spanish
Other Historical Lectures
-The Revolutionary War in SC
-Francis Marion, The Swamp Fox
-The 100 year Anniversary of Ft. Jackson
-French Huguenot Immigration to SC
-Islands in the Mediterranean Sea
-Native American Tribes in SC
-The Ghosts and Hauntings of South Carolina
-The Battle of King's Mountain
-History of the SC Gullah Culture
-The Decade of the 1940's
- 9 Must See Islands In South Carolina
-The Pirates of SC (Blackbeard/Stede Bonnet/Anne Bonny)
-The History of Various U.S. Holidays
-The Legend of the Bermuda Triangle
-The History of the U.S. Space Program
-Famous Shipwrecks off of America's East Coast
-Operation PAPERCLIP, how Wernher von Braun and his V-2 rocket team got America to the moon
-History of Prohibition in the Southern U.S.